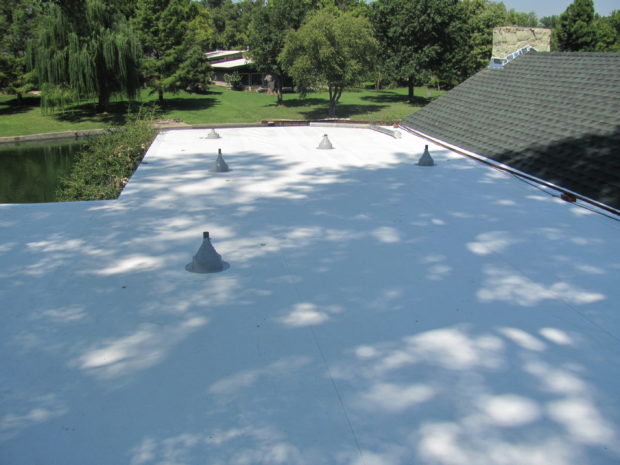 Since 1988 Jay Reeves Roofing has provided professional residential and commercial roofing services throughout Oklahoma City and the OKC Metro area. We are proud to be a roofing contractor in Oklahoma City, providing superior services for over 28 years. Our goal is to assist local Oklahoman's on all of their roofing needs for residential and commercial roofing services.
Our ability to fix what others cannot and our penchant for using only the best materials and techniques has given us a long list of satisfied customers and a reputation for excellence that can't be beat! Contact us today for a free estimate!
Learn more

Call a roofer not just a salesman
* Knowledge and experience makes all the difference
Choose One of The Best Roofing Companies Around!
It's easy to take the roof over your head for granted when it's doing its job right, but the moment a leak develops or a section is compromised, the true value of this essential building asset is revealed! And, when trouble does develop, it takes a knowledgeable roofing expert to make sure the problem is short lived and properly corrected. At Jay Reeves Roofing Roof Leaks Repair, we understand the value of a great roof and always do our part to make sure yours is living up to your highest expectations. We provide any and all necessary services to help you maintain its integrity, from simple inspections to uncover pesky leaks, to full roof replacements to ensure years of protection.
Why choose Jay Reeves Roofing Roof Leaks Repair among the many roofing contractors in Oklahoma City, OK? Easy: you're not going to find a more expert team so dedicated to delivering unparalleled results! We find and fix the leaks that other companies overlook; we use only the best materials to ensure sustainability; we get the job done right from start to finish; and above all, we guarantee your satisfaction. We know you could choose any roofing companies in Oklahoma City, OK for your roofing needs, which is why we make it in your best interest to choose us every time. Some of the reasons we have so many satisfied customers over our more than 25 years in the business include:
Johns Manville certified installer of TPO membrane roofing
       We specialize in commercial flat roofs!
  Free estimates /10 year warranties
  Commercial maintenance contracts
  Licensed and insured for your protection
   (License #80000546).
   BBB A+rated check our reviews
   Local metro roofers since 1988
  Commercial flat roof experts
  Roof replacement
  Residential re-roof specialist*
Emergency Service upon request
405-949-9999